Hygene tower made OF HIGH QUALITY STAINLESS STEEL
Our hygiene tower is made entirely of stainless steel and is quick and easy to install.

The hygiene tower is to be used in all public facilities during and after the pandemic. If you e.g. install one or two hygiene towers in the entrance area, every customer can disinfect their hands as soon as they enter a shop. A big advantage is that you can place the hygiene tower wherever you want and there is no need to deface walls with dowels.

Especially in department stores where customers are actually forced to touch the goods with their hands, the hygiene tower is a very sensible investment.

The tower can also be used in schools, hospitals, fitness centers, all public buildings or wherever people gather.

This gives people a safe feeling that everything possible is being done to prevent the virus from spreading.


Assembly of the tower
The disinfection tower is made entirely of stainless steel and is quick and easy to install.

If requested by the customer, the tower can also be supplied with castors or a drip tray. The hygiene tower is already assembled with just three screws.

To mount the Eurospender 1, which is suitable for all disinfectants, another three screws are provided. The assembly of the tower is the responsibility of the customer or can also be organized by us. Delivery is carried out by a freight forwarder.


Technical specifications
Base plate 40 x 40cm
Height 150cm
Weight: approx. 17 kg
(The dispenser is not included)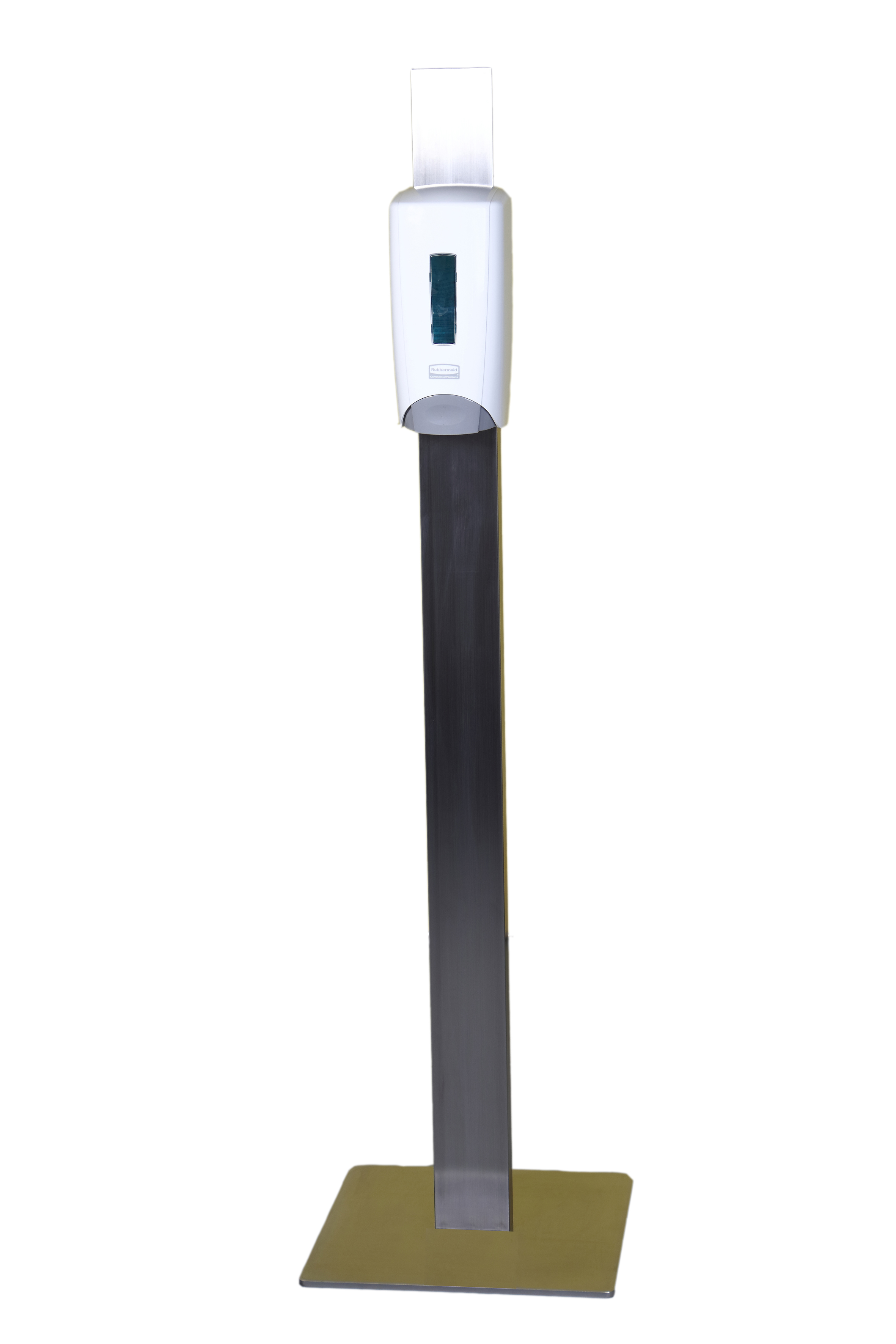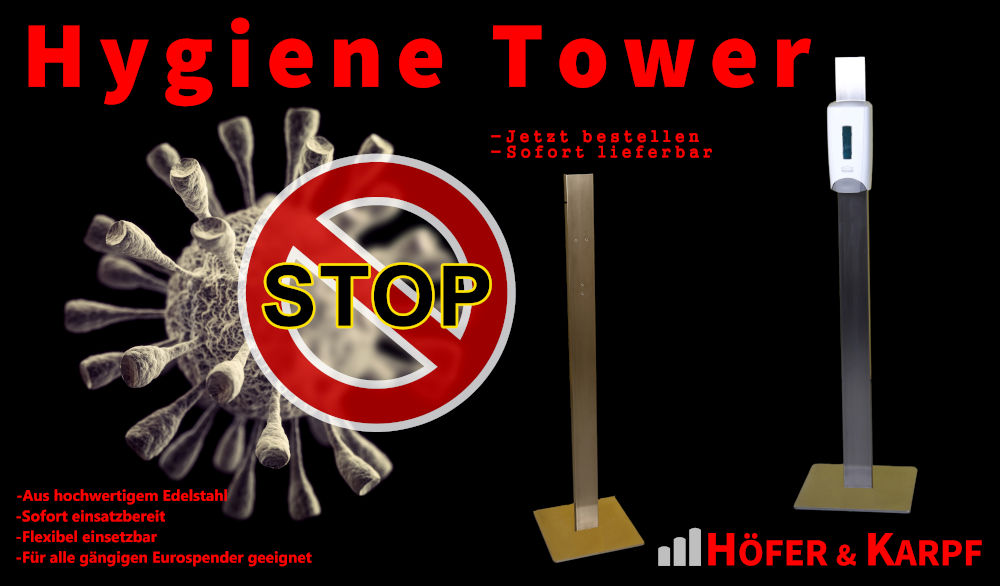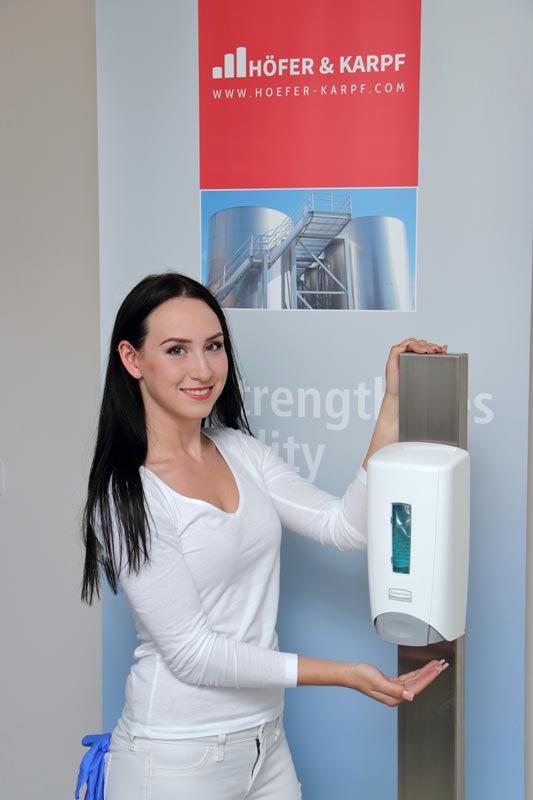 Foto Koren